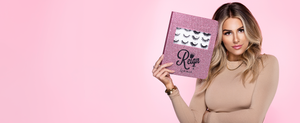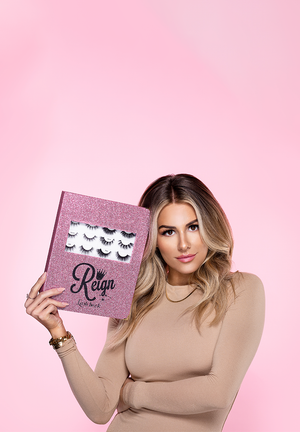 About Reign Lashes
Hi! I'm Kait Davis, and this is the Reign Lashes story.
When I was 18, I was attending college for marketing and having lunch at Buffalo Wild Wings one day. A handsome cowboy caught my eye and sparked a conversation. He said he was a bull rider, and I immediately thought he rode mechanical bulls at his work. A few laughs later, he asked me on a date. We quickly hit it off and after a few more dates, my cowboy and I became a couple.
Things between us were going so well that I took a chance by dropping out of college at 19, following my cowboy to rodeos around the country. Little did I know that handsome cowboy would be my future husband — Cooper Davis. When Cooper proposed to me, it was an immediate and emphatic "YES!" But before we would have our beautiful wedding, Cooper and I announced the future arrival of our baby boy, Mack.
Mack's arrival was one of the happiest moments of our lives, but we experienced a frightening medical scare in 2016. Mack became so sick that the doctors suspected he may have cancer. We were devastated. We immediately began researching hospitals, treatments, and doctors that would be best for our baby boy. Fortunately, after a terrifying stretch in the hospital, Mack made a full recovery and can now regularly be found cheering on his dad with me from the front row!
While in the hospital with Mack, I was surprised by the number of patients I encountered who had experienced hair and lash loss due to chemo. I began handcrafting lashes for patients and giving them away for free so patients could flaunt the beautiful lashes they deserved. The lashes were originally named Reign Lashes For Hope.
After receiving an abundant amount of positive feedback, I decided to begin designing and selling premium, affordable lashes through my boutique, Reign. Once the lashes started selling fast through Instagram and receiving multiple DM's from celebrities asking to try them, I knew I had to turn them into their own separate brand — Reign Lashes.
In 2019, I began offering Reign Lashes as a monthly subscription model because there wasn't anything like it at the time that delivered new lashes and a new look directly to your doorstep every 30 days. 
Our mission is to help you look and feel your best every time you choose to let your lashes reign.