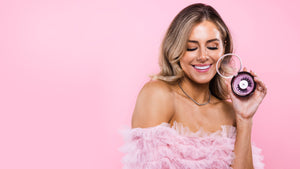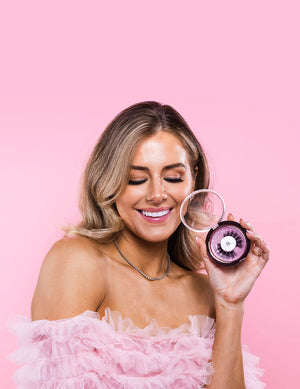 Shop Our Biggest Sale of The Year
Home of the Lash
Subscription
Join our exclusive lash subscription program and get hand-picked lashes for 40% Off + A Free Gift each month! NO contract. NO tricks. Cancel anytime.
How to apply
Hover over the videos to see the steps!
Step 2
Apply your brand new best friend
Step 3
Give your eyes another look 🔥
Mom, business professional, and PBR queen Kait Davis came up with the idea for Reign Lashes after handcrafting lashes for patients she encountered with chemo-related lash loss when her son was in the hospital.

Kait's premium, affordable lashes are designed to help you look and feel your best every time you choose to let your lashes reign.
Amazing words from
beautiful people
Read the customers' "Wow!"
about our product
Read All Reviews
★★★★★
Greatest Lashes…. Hooded Eye
I just received my first box and i love it! I already can't wait for next months. The little gifts i received in the box with definitely be useful :) I highly recommend.
★★★★★
Lash Subscription
I have searched and found these lashes and I love them! They are so pretty and easy to apply. I highly recommend.
★★★★★
Amazing!
Best lashes I have ever had ! They look absolutely amazing on. The subscription gift is always so fun! And the customer service is THE BEST.
★★★★★
I look forward to this every month!
The lashes are so pretty and I love the extra goodies that are added!